Built Locally in Tacoma, WA
Have a custom project in mind? Take full control by designing furniture that fits your space and style. Each piece is milled, fabricated, and finished to last generations.
Book an appointment to learn how to get started.
Live edge wood slabs come in numerous shapes, sizes, colors, and grain patterns. Some slabs feature spalting, burl patterns, voids, and knots, making the slab surface even more interesting. 
Choose from a variety of custom-built options to support your custom bar or table top. Whether you place your slab furniture piece on the floor or wall, you can customize your hardware by style, dimension, and finish.
We'll help you choose the best finish option that suits you and the purpose of your furniture. Wood treatment options to alter natural color of a slab are also available upon request.
Custom projects go well beyond desks and tables. Whether it's for your home or business, we will likely have a slab to fit the purpose. The possibilities are endless, so don't hesitate to ask us about your idea. We will work together to see if we can make it happen.
BAR TOPS   -   VANITIES   -   BUILT-INS   -  WALL DECOR -   SHELVES -  BENCHES
We create furniture pieces and built-in surfaces that are unique, stunning, and timeless, while simultaneously offering a consumer experience that is exploratory, educational, and inspirational. With our clients involved in the design process, every handcrafted piece is not only one of a kind, but it's personalized to our client's exact needs and visions.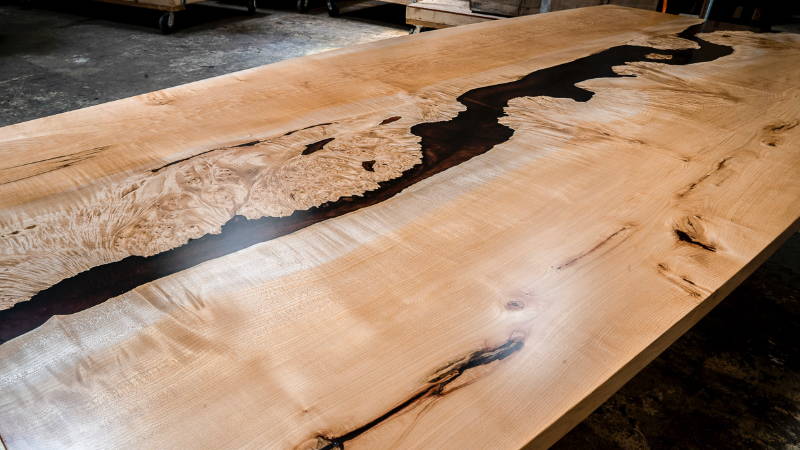 Inverted Maple Dining Table with Epoxy Pour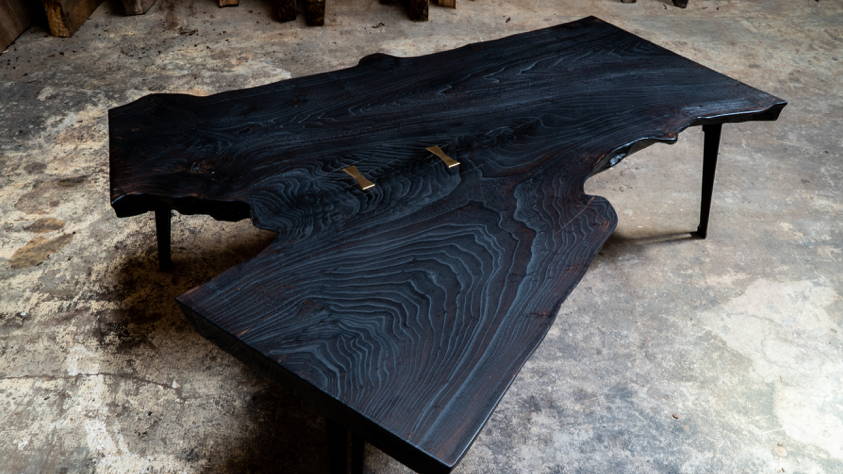 Dyed Elm Coffee Table with Bowtie Inlays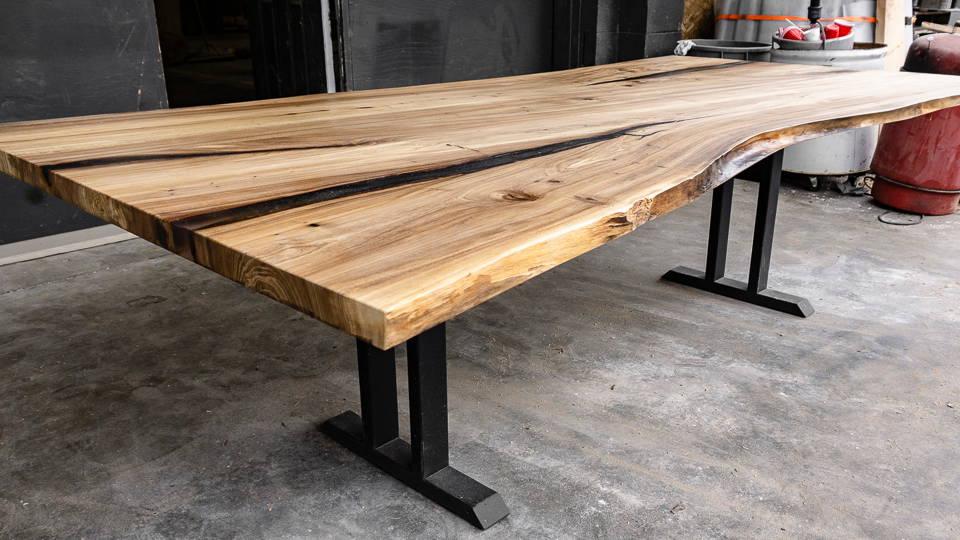 Elm Dining table with Chill Clear Epoxy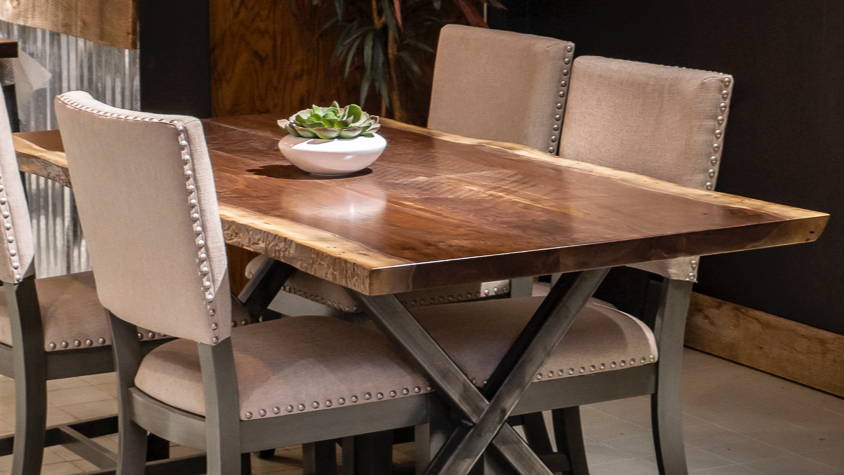 Black Walnut Dining Table with Custom Base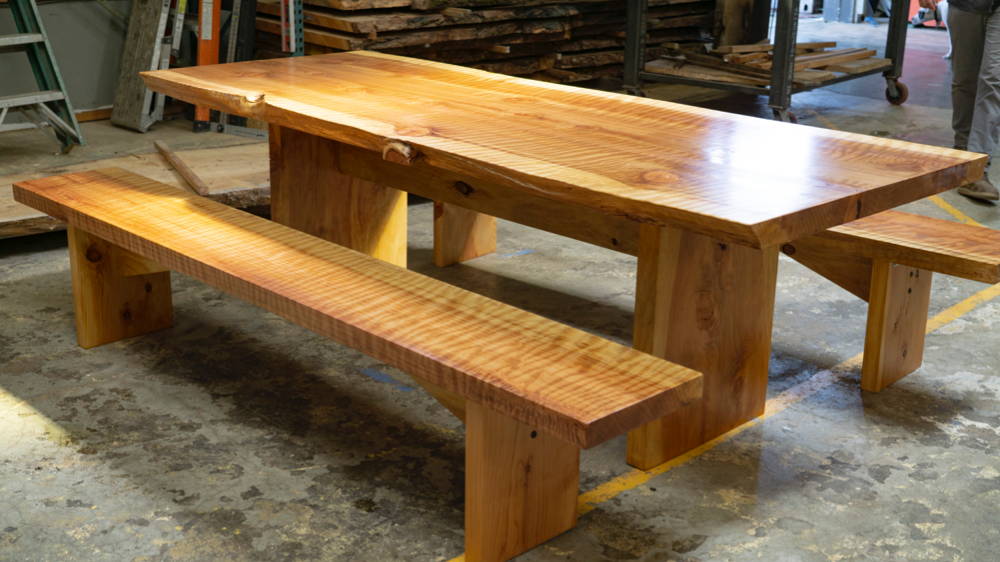 Sequoia Outdoor Dining Table Set
Browse through our full gallery of finished work to inspire your own custom masterpiece. Each finished project is unique in its own way.
Get Started on Your Custom Project
Thanks! We will be in contact with you soon!
This field is required
This field is required
This field is required
*Production times may vary.