WE ARE LOCAL
WE ARE EXCLUSIVE
WE ARE WANE+FLITCH
WE ARE A LIVE EDGE WOOD COMPANY
AND WE LOVE WHAT WE DO
Since opening our doors in January 2015, we have completed hundreds of custom projects for residential and commercial clients alike. From the name of our shop to our team of skilled craftsmen, our work is our passion.
We proudly work with urban trees that are locally sourced and salvaged from home owners, tree services, land clearings, and other projects. Because of this, our clients have the chance to learn about each tree's origin, life, and reasons why it was felled, highlighting the personality of each piece.

As an urban sawmill, our services include slab milling, vacuum kiln drying, woodshop services, and wood slabs for sale to residential and commercial customers.  
HANDCRAFTED CUSTOM FURNITURE
We create furniture pieces that are unique, stunning, and timeless while simultaneously offering a consumer experience that is exploratory, educational and inspirational. With our clients involved in the design process, every handcrafted piece is not only one of a kind but it is personalized with our clients' exact needs and visions.
We have worked with hundreds of residential and commercial clients (in and out of state) including the Oakland Athletics, X-Group, Copper Door, Original House of Donuts, 7 Seas Brewery, 1st Security Bank, NewCold, Tote Maritime, Wingman Brewers, Tacoma Fire Department, and many more.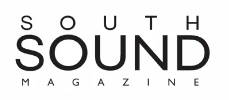 From our woodshop to yours, we proudly offer products and woodshop services to assist with your projects. We welcome woodworkers, hobbyists, contractors, etc of all levels to browse, learn, and shop with us for woodworking essentials.
With our curated collection of tools and supplies, we provide an all-in-one resource to help move your project forward.